The official and best solution for adding a EULA-friendly addition for earnable and buyable cosmetics on your server. This add-on comes with over 100 animations out of the box and even grants the ability for you to easily add an unlimited amount yourself, without ever writing a single line of code. Cosmetics are basically visual effects or animations that get applied whenever the player performs a specific action within a match, such as when he wins. These cosmetics don't have any negative effect on the fairness of the match, hence it being completely EULA-friendly, even if you are selling them on your web shop.
---

Fully customizable. No, really. All premade animations have been created using the config files and not using code!
Unlimited possibilities. You are able to create an unlimited amount of animations yourself and fully customize the shop!
Easy-to-understand documentations. Our wiki describes every detail as deeply as possible
Over 100 premade animations
Earn rewards. Players may receive a balance which they can later use in the shop
Custom currencies. You may easily add your own currencies without depending on another plugin
Or: Hook into other plugins, such as Vault, PlayerPoints or PvPLevels
Create custom GUIs or custom shops, or easily modify the existing ones
Play animations for any event. This includes: When a player dies, kills somebody, wins, destroys a bed, shoots a projectile (such as an arrow) or even the round starts
Fully editable messages (+ per-player language support with MBedwars' language system)
Super efficient. We are using complex math, smart algorithms and the usage of threads to promise a low CPU and TPS usage
Supports networks. All player data is being stored on the SQL database, if enabled
Bunch of minor details that make this add-on stand out among others. These include e.g.:

Main Page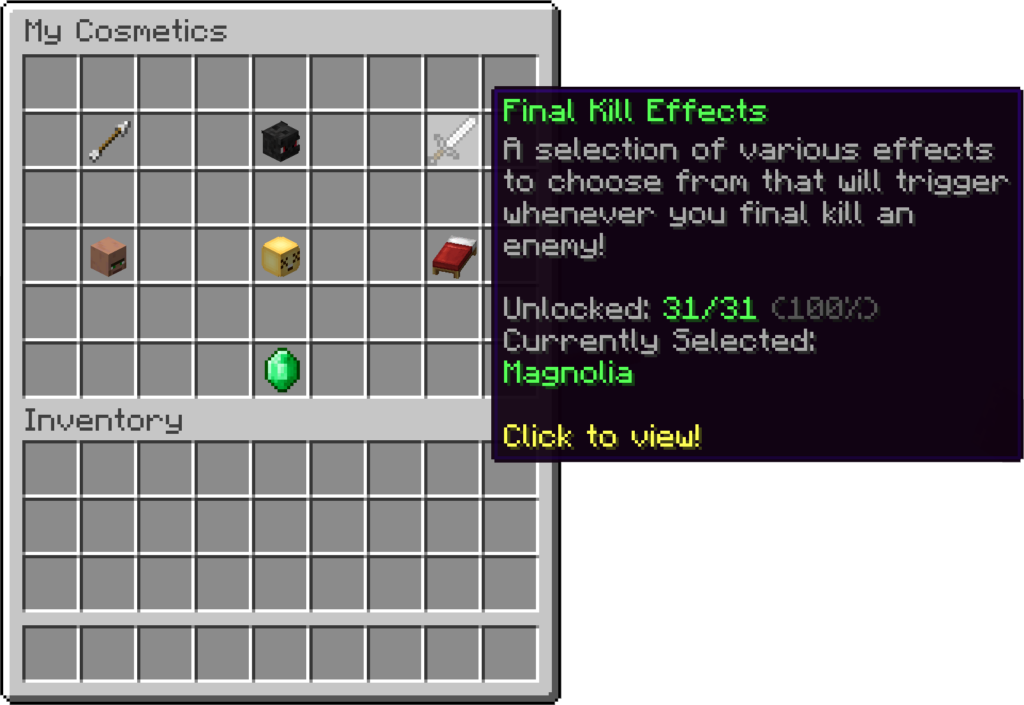 The main page is the page where all categories are visible with a single glance. In there, the player may quickly see an overview of all the cosmetics he has earned already and which ones he has activated. You may easily hook this one to any of your third-party plugins by simply making them execute the following command: /mbedwars addon cosmetics shop open main <play name parameter>
Projectile Trails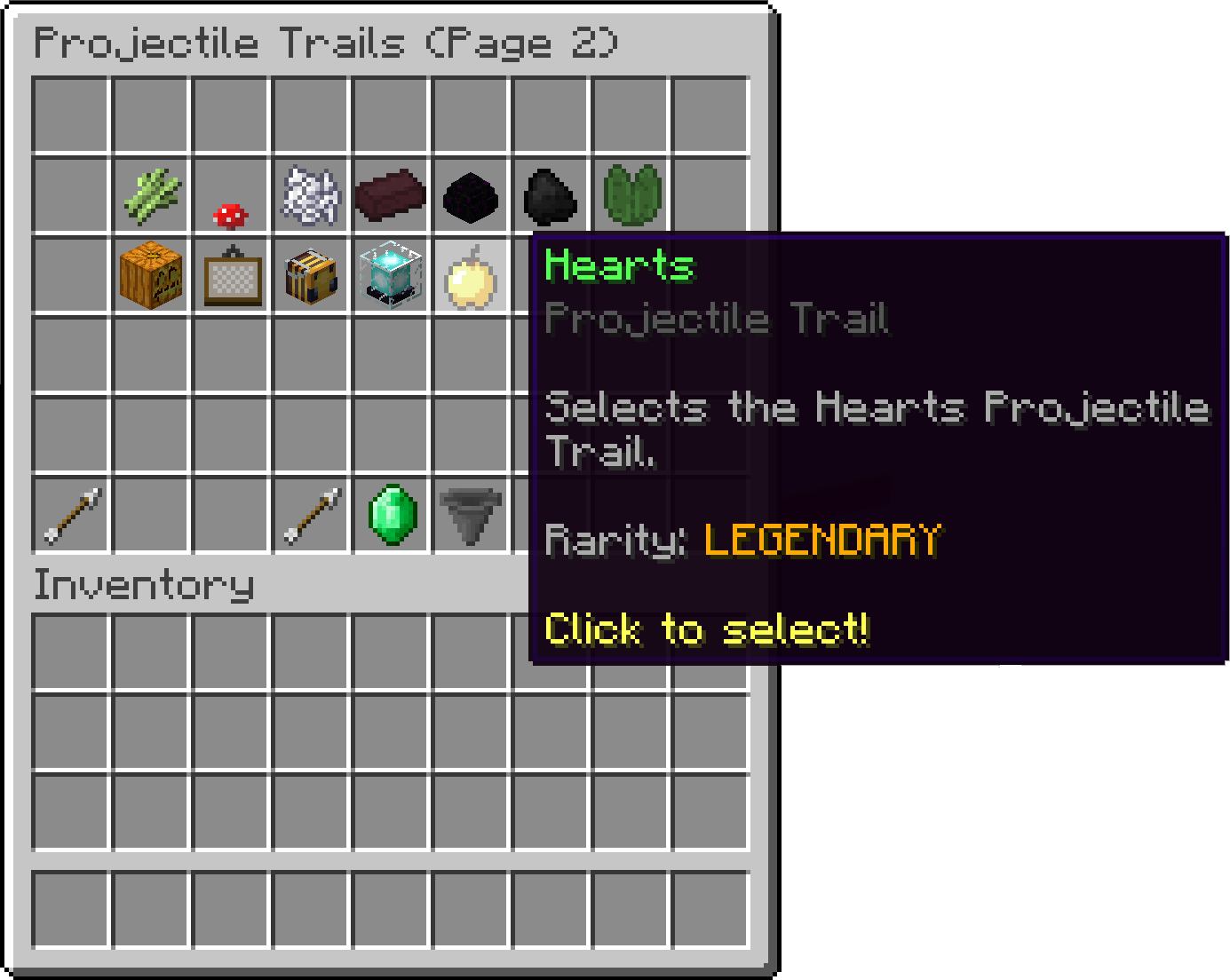 Projectile trails are basic particles or effects that get played for the projectiles that the player is throwing. The projectile may be e.g. an arrow (shot using a bow), a thrown snowball or a shot fireball.
Victory Dances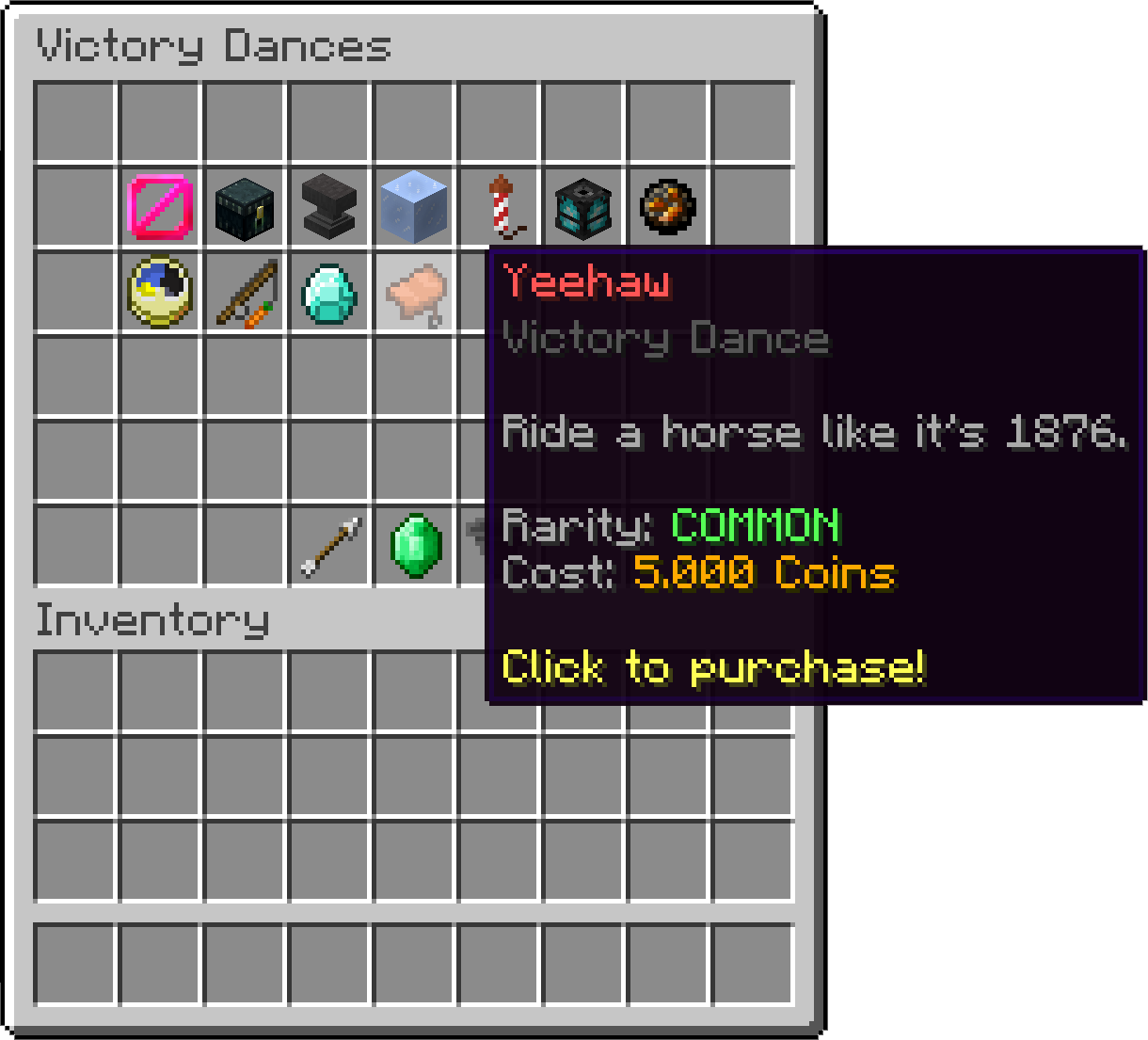 Victory Dances are more complex animations that celebrate a win of a match. They may even have an effect to the complete arena and could e.g. break all blocks within it. Don't worry, MBedwars' arena regeneration system keeps care of it and makes sure that nothing remains broken.
Final Kill Effects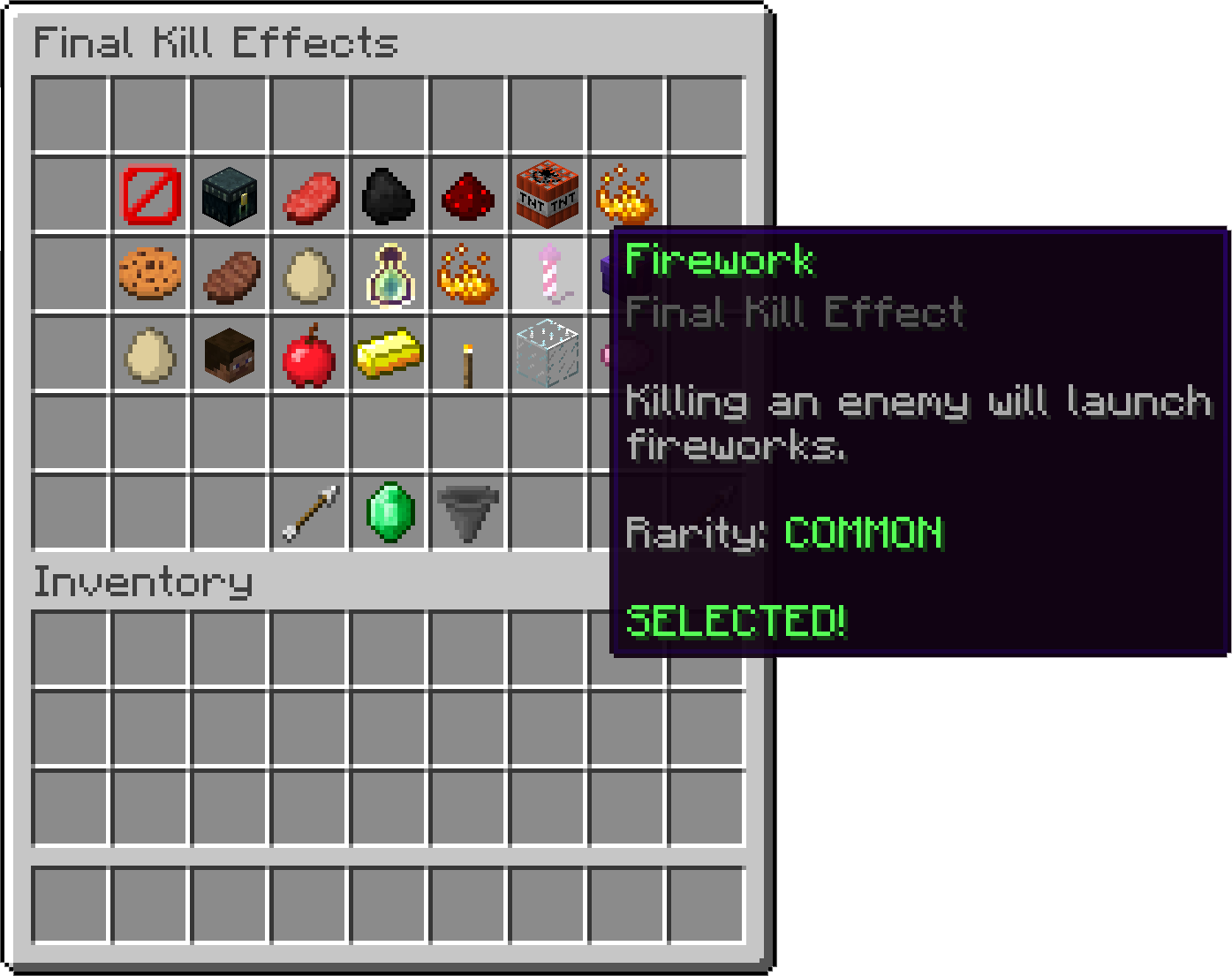 The final kill effect is being played whenever you are killing the final players of a team. For this, the bed of the opponent team must be already destroyed. Note that there are multiple pages and the screenshot is displaying the last one. Note: The "Found in the Ancient Loot Crate!" dialog will be added with a soon upcoming update.
Shopkeeper Skins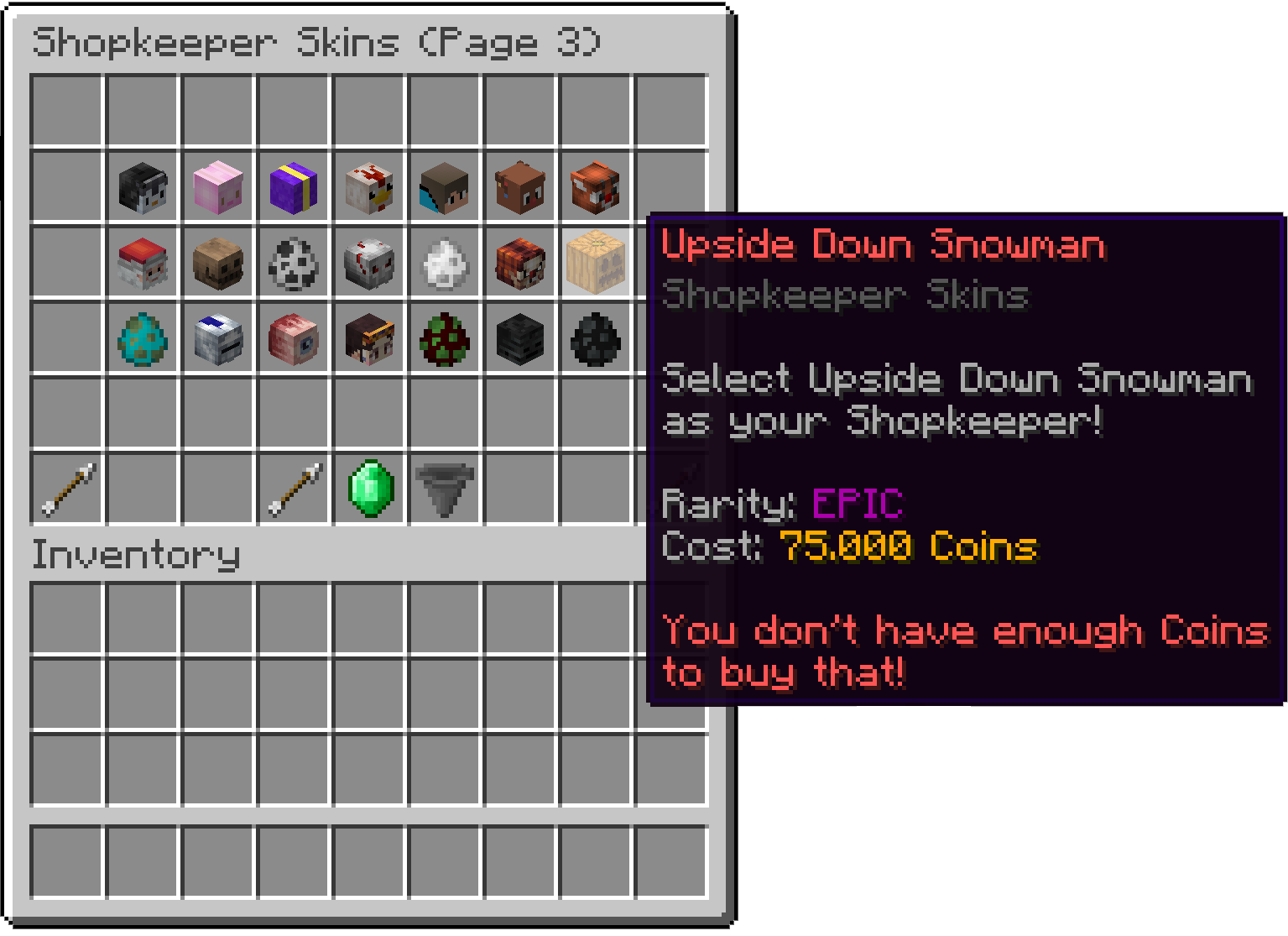 Change the skin of your dealer / shopkeeper! It fully supports custom skins and any kind of mob, and a huge variety of them already exist preconfigured out of the box.
Death Cries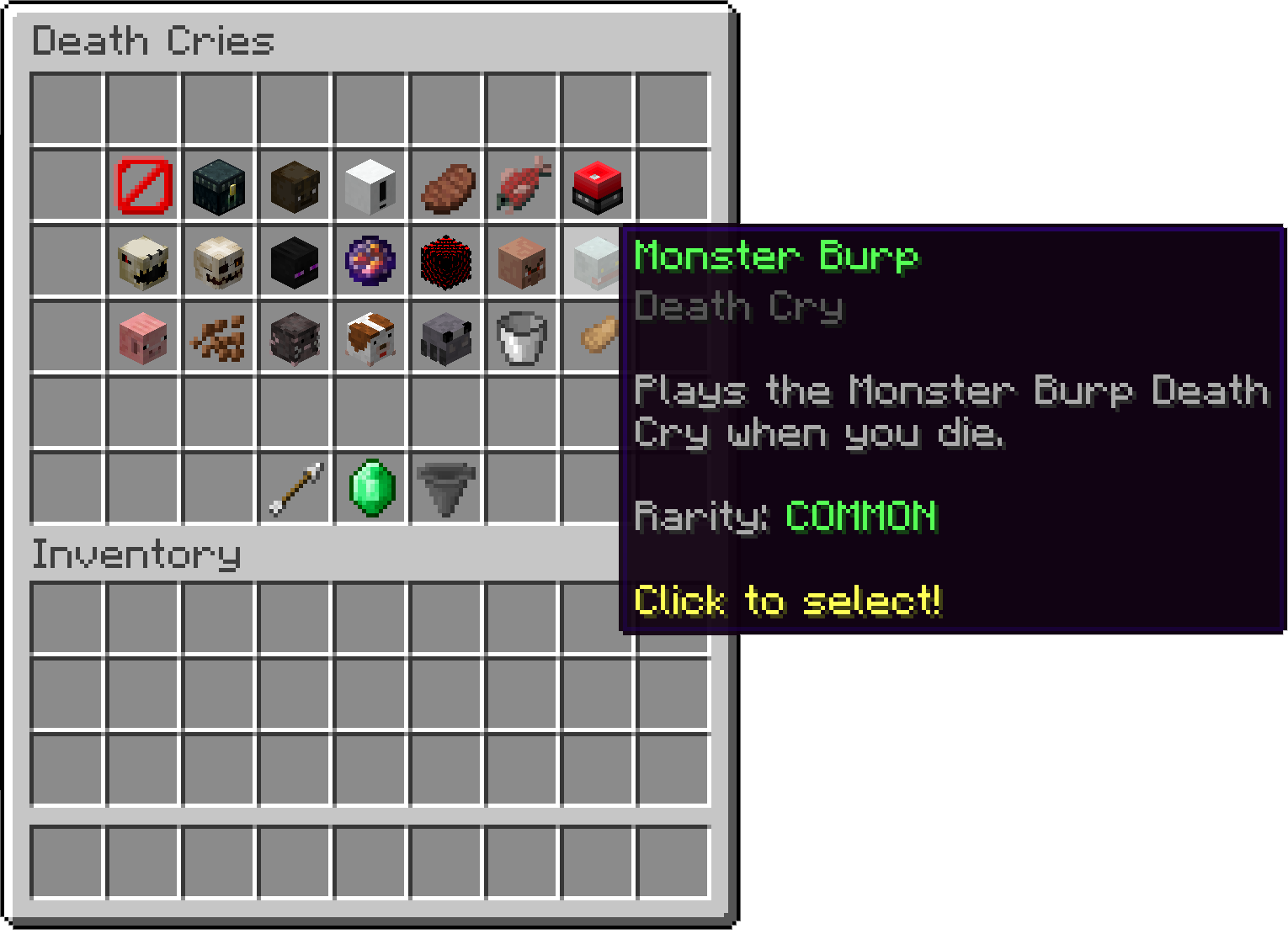 A death cry is a sound that is played whenever the player dies.
Bed Destroy Effects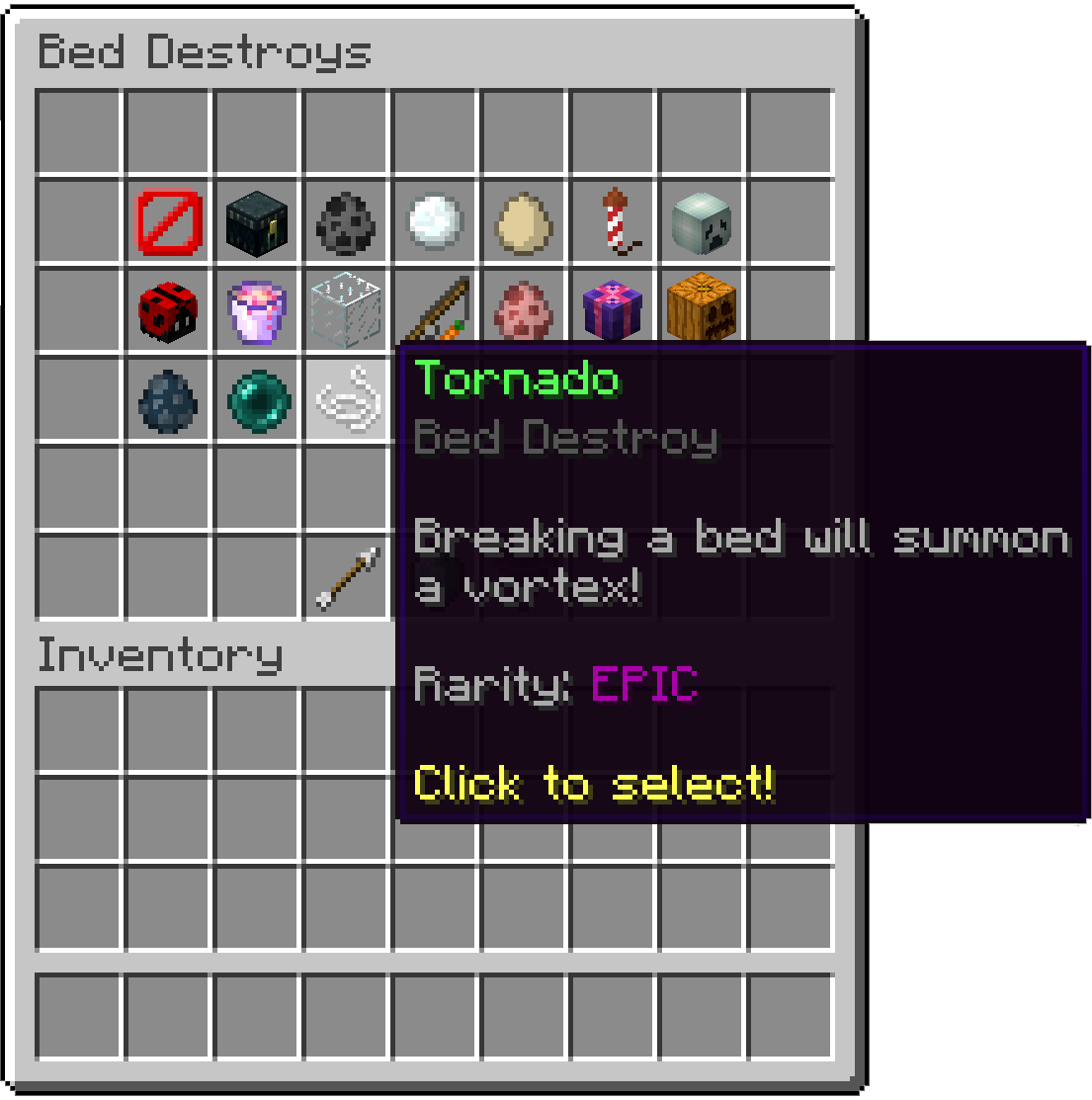 Bed Destroy Effects get played whenever the player breaks the bed of an opponent.

This add-on includes a bunch of configuration files. These include the following:
configs.yml (Miscellaneous configurations)
animations.yml (A place where e.g. animations get stored that are being used multiple times or they are too large to fit within the shop's config file)
currencies.yml (All your currencies and rewards)
entity-variants.yml (Contains all the entity variants that are later being used for the Shopkeeper Skins section)
messages (Not a file by itself. You will have to add them to the MBedwars' messages file if you wish to edit them)
Shop files (Contains the GUI layouts, the items and some animations that are being played):